Overlooking the Vineyards . . .All Year Long
We are
inside

for the season!
Please ALWAYS observe the

10 mph

speed limit throughout the vineyard grounds.

Go Slow, your yoga class starts the minute you turn off of Scuttle Hole Rd onto the Winery grounds.
The Winery has many other guests, workers, children and animals on the grounds at any time.
We too are guests of the Winery and the Channings, going slowly is an expression of respect, gratitude, safety and begins to cultivate Peace of Mind.
The Most Beautiful Place to Practice Yoga in the Hamptons
We are located in the middle of the peaceful Bridgehampton horse, farm and wine country.

Directions to locate One Ocean.
Pull into The Channing Daughter's Winery entrance, 1927 Scuttle Hole Rd. Go straight down the drive, you'll pass the Winery building on your right.
Then depending on the season -


SUMMER TENT STUDIO LOCATION - Keep going straight towards the white tent roof beyond the vineyards, follow signs through the vineyards until you arrive.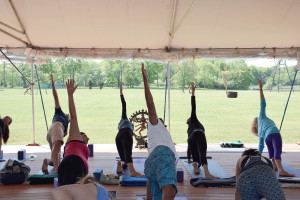 ---

WINTER INDOOR STUDIO LOCATION - At the corner of the back vineyards follow the sign to "YOGA" and go to the left. The winter indoor studio is in the first group of buildings on the right.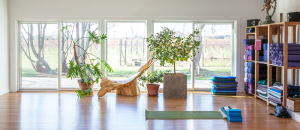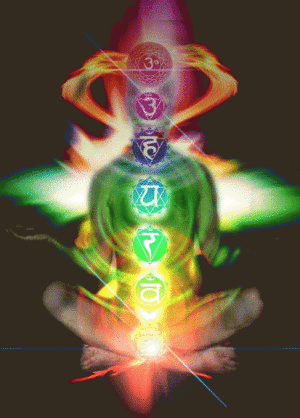 We're offering a special for Holidays and the New Year!
As a Gift Giving Idea
From now until 1/31/2018
For you and All of the yogis in your kula!

Save 20% on all class purchases!*
Click a link in red above
then the "Online Store" tab.
Use the promotion code " Holiday2017 "**
(Character sensitive)
*Class packages are good for 1 year and start when you use the first one of a series
**This Promotion is only available OnLine and only until 1/31/2018

From ITunes

From Google Play

Use the app to buy and reserve classes, appointments and workshops!
See you soon!