Bruce Bailey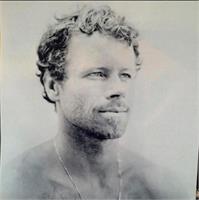 After a short tune in, I will start the class with a traditional vinyasa flow through sun salutations to greet the day, get our energy flowing, and to synchronize our movements with our breath. I will guide you through through familiar asanas combined with some lesser known, but powerful anti-aging techniques that stimulate the meridians to increase the quantity and quality of prana to the vital organs. Our vinyasa flow will bring us to the ground where will set the navel, strengthen the lower back, and increase space in and around our hips, winding down and working towards total stillness.
This is an open level class with more challenging positions presented optionally. The more you put into this practice, the more you will be able to surrender to the sacred sounds of the gong during the final relaxation. We will tune out with the prayer for love, peace, and light to hold the space for our highest and best heart-centered intentions for the day.
If you would like to read my bio, please visit my website www.sun-sessions.net
Bruce started practicing yoga at the age of 15 to optimize his body and mind for surfing and to heal from injuries when he pushed himself too far. His first certification was in 2006, Warrior Yoga, a power yoga that blends the principles of martial arts and yoga into a complete healing arts discipline. Bruce then travelled the path of Kundalini, the yoga of awareness, and Naam Yoga, the yoga of sound. Shakti Naam, Bruce's latest certification, is known as the yoga of immortality to those who practice it in the east, but is mostly unknown to the western world. "The practice of Shakti Naam can grant access to an endless energy supply that has the potential to revitalize the blood, reduce stress, increase strength, balance the hormonal and nervous systems, fortify the heart and increase one's lifespan." His teaching will challenge the body, tune the mind, and allow the spirit to integrate the benefits of this unique practice with the sacred sound of the gong in final relaxation.
Bruce Bailey instructs the following:



Jump start your day with a One Hour open level class. Challenging Vinyasa or flowing series of poses, experience suggested. It is recommended but not required that you attend Basic or Level 1-2 classes before attending Open classes.