Iris Cohen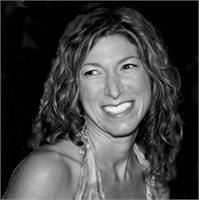 Iris Cohen discovered yoga 17 years ago when a friend recommended it as an antidote to mothering three boys and a career in deadline magazine journalism. She opened Westchester-based Be True Yoga in 2010 and now continues her mission for sustainable wellness. She leads classes in Westchester and New York City, retreats in the Hamptons, Miami and Tulum, workshops for students and teachers as well as the Be True Cleanse, a nutrition and yoga program created with functional medicine expert, Dr. Frank Lipman. Her alignment-based instruction is thoughtful, nourishing and playful. She infuses her teaching with her love of story, meditation and music.
iris@betrueyoga.com
Iris Cohen instructs the following:
Challenging Vinyasa or flowing series of poses, experience suggested. It is recommended but not required that you attend Basic or Level 1-2 classes before attending Open classes.




Building from a familiarity with all Level 1, the basic asana and principles, including inverted positions and backbends. More challenging asana are added and a deeper level of understanding of the practice is conveyed.