Bruce Bailey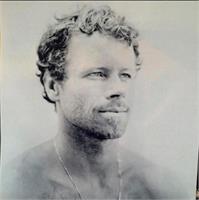 Bruce started practicing yoga at the age of 15 to optimize his body and mind for surfing and to heal from injuries when he pushed himself too far. His first certification was in 2006, Warrior Yoga, a power yoga that blends the principles of martial arts and yoga into a complete healing arts discipline. Bruce then travelled the path of Kundalini, the yoga of awareness, and Naam Yoga, the yoga of sound. Shakti Naam, Bruce's latest certification, is known as the yoga of immortality to those who practice it in the east, but is mostly unknown to the western world. "The practice of Shakti Naam can grant access to an endless energy supply that has the potential to revitalize the blood, reduce stress, increase strength, balance the hormonal and nervous systems, fortify the heart and increase one's lifespan." His teaching will challenge the body, tune the mind, and allow the spirit to integrate the benefits of this unique practice with the sacred sound of the gong in final relaxation.
Please visit my website www.sun-sessions.net
Bruce Bailey is currently not instructing any classes.