Overlooking the Vineyards . . .All Year Long
We are in the Tent!
We are all guests of the Winery and the Channing family,
Moving at a quieter pace as posted through the vineyards reveals our respect and gratitude for their generosity.
Please ALWAYS observe the 10 mph speed limit throughout the vineyard grounds.

The Most Beautiful Place to Practice Yoga in the Hamptons
We are located in the middle of the peaceful Bridgehampton wine, horse and farm country.

Directions to locate One Ocean.
Pull into The Channing Daughter's Winery entrance, 1927 Scuttle Hole Rd. Go straight down the drive, you'll pass the Winery building on your right.
Then depending on the season -


SUMMER TENT STUDIO LOCATION - Keep going straight towards the white tent roof beyond the vineyards, follow signs through the vineyards until you arrive.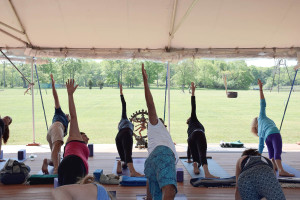 ---

WINTER INDOOR STUDIO LOCATION - At the corner of the back vineyards follow the sign to "YOGA" and go to the left. The winter indoor studio is in the first group of buildings on the right.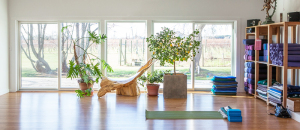 An Anusara® Yoga
Affiliated Studio
A People-centered,
Teacher-led,
Global yoga community
Click on the logo to find out more about Anusara® School of Hatha Yoga

Select One Ocean Yoga as your Favorite
Use the app to buy and reserve classes,
appointments and workshops!
See you soon!


Thai Yoga Massage Workshop

Learn the Basics of
Thai Yoga Massage
A deeply nurturing way to spend a winter afternoon.
Practice care for yourself and others.
Join Charity Joy Robinson
Saturday January 19, 2 - 3:30pm
$35 Advance - $40 Day of
Anusara Yoga Gathering at Kripalu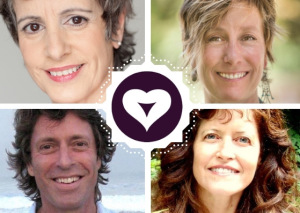 Journey to the Heart
An Anusara Yoga Retreat
I am excited to announce that Anusara
will be back at Kripalu!
Friday April 5 - Sunday April 7, 2019
Four of Anusara's most skilled and passionate leaders are uniting for a powerful weekend of asana, kirtan and community-building practices.
NEW!
Community Classes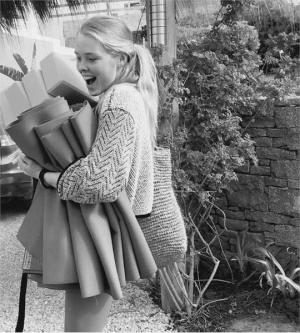 with Sylvia Channing
A new offering at One Ocean Yoga
A 1 hr, Open level class 6 - 7pm, Tuesdays
$15 drop in, 5 class for $50
(for community classes only)
Gifts, Specials
& Winter Discounts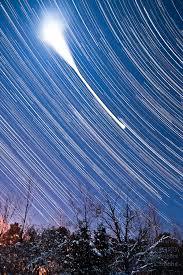 Winter & Holiday Discount - 15%:
We are offering a 15% discount on all of our class packages. For any class series you might purchase for yourself or as a gift use the promotional code 1Ocean18 between Dec 1 and Jan 31. (Any multiple class package you purchase is valid for 1 year from the date the first class of that package is used, not the purchase date.)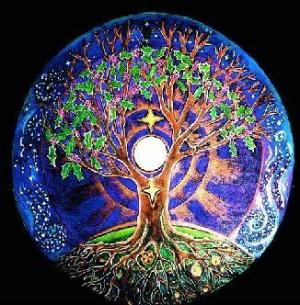 New Student Winter Special
5 Classes for $60:
If you or someone you know is new to One Ocean Yoga, or if you haven't visited for more than 2 years. Buy it as a gift for the holidays and save 15% with the Holiday Discount promotional code 1Ocean18 Between Dec 1 and Jan 31.
(Valid for 6 months from date of purchase)
Gift Cards
If the perfect gift is as elusive as
Peace on Earth
then perhaps a Gift Card could be the wisest choice